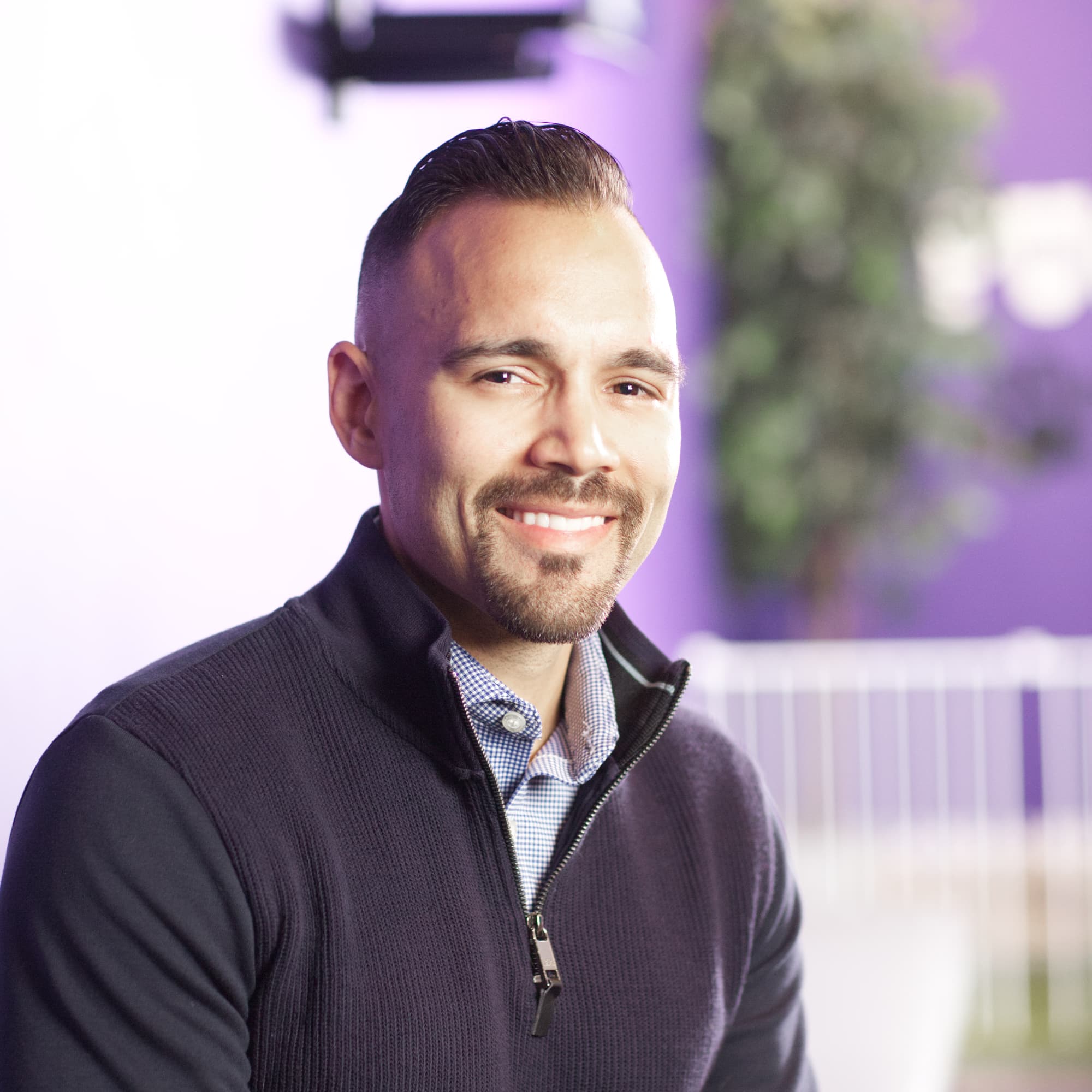 Glendale & Surprise Orthodontist
Meet Dr. Sarpotdar
Dr. Andrew Sarpotdar (or "Dr. Sarpo" as he's come to be called) began his journey toward orthodontics at a young age. Gifted with an aesthetic eye and an analytical mind, he has gravitated toward a career first in dentistry followed by an additional three-year residency and certification process to become one of an elite group of board-certified orthodontic specialists.
Board-Certified Orthodontist
Today, Dr. Sarpotdar serves as the founder and president of Ortho 2.0, an international exclusive study group for orthodontic specialists, and maintains memberships with the American Association of Orthodontists, the American Board of Orthodontics, among other national and local organizations.
Since his founding of Icon Orthodontics in 2015, he has grown his practice from an empty space to a thriving business within a very short time through his commitment to customer service, excellent patient care, and affordable financing.
He is also an active member of his local Surprise, AZ community and prides himself on giving back through donation and community service.
Family Orthodontics
Dr. Sarpo has fulfilled a lifelong dream by operating Icon Orthodontics with his wife, business partner, and fellow orthodontist, Dr. Jenny Sun.
The two doctors met at Columbia University and hit it off almost immediately… ALMOST, it did take some prying to convince someone as beautiful and sophisticated as Dr. Sun to take a chance on a goofy guy like Dr. Sarpo!
Although their journey together has not always been easy, bridging a two-year period of cross-country long-distance while starting up an orthodontic office from scratch, they have made it through with flying colors and officially tied the knot in January 2017. Today they remain united by their sense of humor and their commitment to their profession and patients.
Education & Experience
Dr. Sarpo began his journey to becoming an orthodontist at Brigham Young University in Provo, UT, where he excelled in biology and business management. After earning his Bachelor of Science in Biology in 2006, he was accepted into the UCLA School of Dentistry, where he earned his Doctorate of Dental Surgery between 2006 and 2010.
His passion for the art and esthetics of dentistry then led him toward a residency in Orthodontics at the prestigious Columbia University. There he was trained by some of the most well-known orthodontists in the field. This education has given him an opportunity to master firsthand the best and newest technology in orthodontics.
Through this journey, Dr. Sarpo has been a natural leader, holding numerous academic positions including ASB social chair at UCLA and Chief resident at Columbia.
Throughout his education he has been an avid lecturer and teacher for dental students and colleagues; his passion for education is something that he carries with him to this day. After all, these studies are the vehicle to deliver his patients not only the best customer service but also the best available technology and professional guidance.
View Publications
Professional Memberships
American Association of Orthodontists
Arizona Dental Association
American Dental Association
Pacific Coast Society of Orthodontists
American Board of Orthodontics
Giving Back
Dr. Sarpo has always enjoyed working with children. In his youth, he taught PE classes, swimming lessons, and tutored many students. Those early experiences instilled a passion to give back to the community.
He participates in the Give Kids A Smile Program annually, which is a free service for underprivileged elementary school students to receive screenings, oral hygiene instruction, and dental care. He also travels internationally to provide necessary dental treatment to underserved residents of third-world countries.
Dr. Sarpo is an active sponsor of local schools and sports teams, and he is thrilled to cultivate these connections to this outstanding community. He is very grateful that he is in a career that not only allows him to treat patients but more importantly, inspires patients to find the confidence to shine through their new, inspiring smiles.
Outside the Office
Dr. Sarpo and Dr. Sun, look forward to starting their life together here in Surprise! Outside of the office, he believes the key to good health is to stay active. He enjoys travel, running, cycling, and snowboarding.
His favorite travel destinations include Rio di Janeiro, Bahamas, Costa Rica, and particularly Mammoth Mountain, CA; Big Bear, CA; and Snowbird, UT for snowboarding. He is also a huge movie buff and loves being challenged to answer any movie trivia. You may even win a prize! Remember, we aim to keep it FUN!