Your Premier Glendale AZ Orthodontists
At Icon Orthodontics, Dr. Sarpotdar and Dr. Sun are committed to providing you with the highest quality of orthodontic care in Glendale and Surprise. Our experienced orthodontists are here to guide you through every step of your journey to a beautiful, confident smile.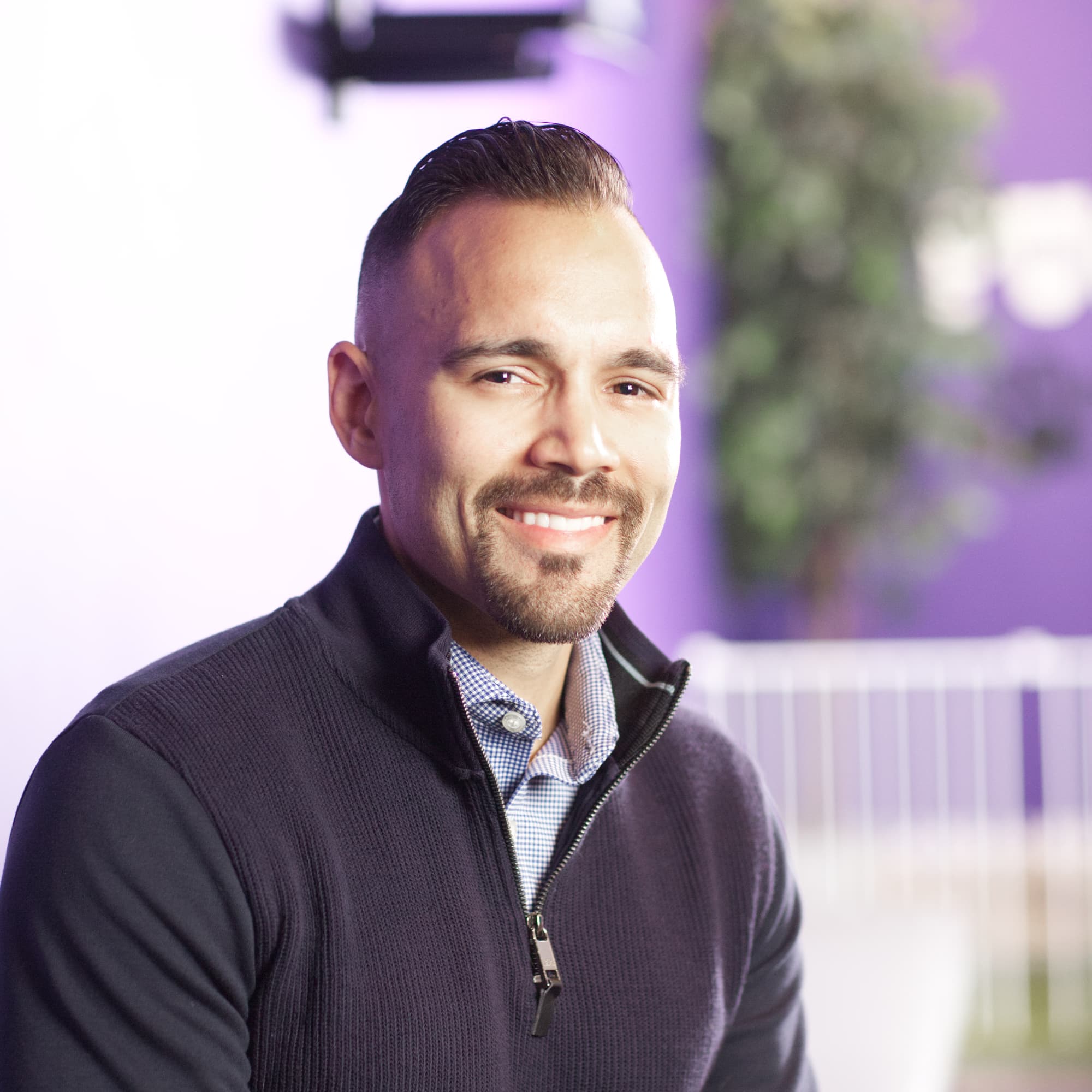 Glendale & Surprise Orthodontist
MEET DR. SARPOTDAR
Dr. Sarpotdar – or "Dr. Sarpo," as his patients call him – has been practicing as an orthodontic specialist since 2013. His alma maters include Brigham Young University, UCLA School of Dentistry, and Columbia University, where he obtained his master's in Orthodontics as Chief Resident (and also met his wife, Dr. Sun!)
Dr. Sarpo started his first private practice, Icon Orthodontics, in Surprise in 2015 and has been a leader in the profession ever since as the founder of the Orthodontic Pearls Facebook group – the largest orthodontist study group of its kind – and its corresponding annual meeting called the Mother of Pearls Conference. Additionally, he is on the editorial board of Orthotown Magazine, a columnist for the PCSO Bulletin, and a knowledge expert/speaker for Ormco, a major orthodontic supplier. Today he practices alongside his wife, Dr. Jenny Sun, out of their two locations in Surprise and Glendale, AZ.
Drs. Sun and Sarpo welcomed their first daughter, Chloe, into the world in September of 2022, and their lives have been forever changed. When he has free time, he enjoys traveling, snowboarding, reading, and watching science fiction movies. He runs his life like he runs his practice through the virtues of integrity, teamwork, excellence, and delight. As a lifelong student, Dr. Sarpo lives by virtue of constant improvement and challenges himself to live every day a little better than the last.
GLENDALE & SURPRISE ORTHODONTIST
MEET DR. SUN
Dr. Sun was a Sun Devil at Arizona State University, where she graduated at the top of her class and earned her Bachelor of Science in Biochemistry in 2008. She then continued on to dental school at Columbia University's College of Dental Medicine, earning her Doctor of Dental Surgery degree in 2013. She pursued her passion for Orthodontics by obtaining her Certificate in Orthodontics at Tufts University in Boston. Dr. Sun then moved back to her home state of Arizona in 2015.
Bilingual in English and Chinese, Dr. Sun is committed to serving others and empowering her patients to feel confident and capable. She strives to be the best orthodontist for her patients. As a KOIS-trained orthodontist, her focus is not only on excellent clinical results but also providing unique patient experiences in Surprise, Glendale, and Phoenix, AZ. Her orthodontic team is compassionate, knowledgeable, and trustworthy. Together, she and Dr. Sarpotdar are dedicated to making each visit fun, comfortable, and memorable.
Dr. Sun and Dr. Sarpotdar work so well together because they are married! The doctors met in 2012 and have been best friends and confidants ever since. Dr. Sun enjoys drawing, traveling, hiking, and snorkeling outside the office. Drs. Sarpotdar and Sun had their first child, Chloe, in September 2022. They are so in love with her and are excited to watch her grow up.
Why Choose an Orthodontist: Orthodontists vs. Dentists?
While both orthodontists and dentists work to improve your oral health, orthodontists specialize in the diagnosis, prevention, and treatment of dental and facial irregularities. When it comes to teeth straightening procedures, orthodontists have the advanced training and expertise to offer the most effective treatments tailored to your unique needs.
The Comprehensive Benefits of Orthodontic Treatment
Orthodontic treatment offers a plethora of benefits that extend beyond just a beautiful smile. Physically, it improves your bite, making it easier to eat and speak. Mentally, a straight smile boosts your self-esteem and confidence. On a personal level, it enhances your social interactions, as a great smile is often the first thing people notice about you. Professionally, a radiant smile can make a lasting impression, potentially opening doors to new opportunities. In essence, orthodontic treatment is not just an investment in your smile, but in your overall well-being and future.
Take the First Step Towards Your Perfect Smile
Your journey to a life-changing smile begins here. Contact Icon Orthodontics today to schedule your free consultation. We prioritize your care and comfort, ensuring that you receive the best treatment options suited to your needs.
What Our Patients Are Saying
Don't just take our word for it see what are patients are saying!
Super Friendly & Great With Kids

"Our family loves icon - from the moment you walk in, the purple is warm and welcoming, great customer service, incredibly clean and organized and you can't beat an ice cream after your appointment! Plus, who doesn't love puppies in the office?! All three of my kiddos love their orthodontist."

-Deidre Lopez.
Affordable & Reliable

"I've called numerous orthodontist to hand my permanent bottom retainer replaced. I have I pay out of pocket for it. And it was the only reasonable priced place around. Glad I called here."

-Samantha Skelton.
Warm and Welcoming Experience

"Amazing people very accepting of all. They always make me feel comfortable. Can't imagine being at another orthodontics. Dr.Sun is very kind and caring and always greets you with a warm smile that is very contagious."

-Destiny Gonzalez.